Emerald_1




Posts

: 855


Points

: 945


Reputation

: 48


Join date

: 2018-04-28


Location

: Vancouver, Canada


Subject: Prayers still needed for my son (back in South Africa) Mon Dec 03, 2018 11:19 pm

---

He got retrenched from his company about 2 years ago as they were downsizing and first come, first to leave (as the saying goes).

He has been getting a few contract work mainly at the company his wife works for but they are finished now. Perhaps they will ask him again to work as a part time worker (who knows). If anyone has read the news about the job situation back in South Africa then you will now that it's not from lack of trying to find a job.  He really has tried.  He has a wife and two boys (my grandsons) - the boys are both at high school which is equal to what you refer to as Secondary school (I think that's what's it's called in USA and Canada).  So you can imagine the cost of clothing etc ... 

All I'm asking is 

for

 lots of prayers for them.  Not a good time of the year to finish a contract job ... He is a good christian and would appreciate prayers being said for them.
Elaine
Admin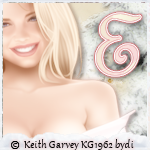 Posts

: 7270


Points

: 8237


Reputation

: 118


Join date

: 2018-03-06


Age

: 55


Location

: Bamaland U.S.A


Subject: Re: Prayers still needed for my son (back in South Africa) Tue Dec 04, 2018 8:08 am

---
KimmyAnn
Admin





Posts

: 8980


Points

: 10553


Reputation

: 434


Join date

: 2018-03-22


Age

: 47


Location

: Illinois


Subject: Re: Prayers still needed for my son (back in South Africa) Tue Dec 04, 2018 3:29 pm

---

__________________________
Sponsored content

Subject: Re: Prayers still needed for my son (back in South Africa)

---